Gamatechno dari Jogja untuk Indonesia Menuju Dunia
Gamatechno merupakan perusahaan penyedia solusi teknologi informasi yang berkantor pusat di Yogyakarta dan memiliki kantor cabang di Jakarta dan Bali. Resmi berdiri pada 4 Januari 2005 berawal dari pengembangan sistem informasi untuk segmen perguruan tinggi.
Saat ini Gamatechno telah melayani lebih dari 400 klien B2B di seluruh Indonesia. Seiring dengan perkembangan perusahaan, Gamatechno memperluas segmen market untuk menyediakan solusi teknologi bagi institusi pemerintah, bisnis, transportasi dan beberapa segmen penting lainnya.
Pada Januari 2014 Gamatechno berinisiatif untuk mengelompokkan seluruh produk dan layanannya ke dalam Gamatechno Smart City Solution. Value utama dari solusi ini adalah mempermudah dan memangkas segala kerumitan yang ada dalam pengelolaan lebih luas lagi adalah bagi ekosistem sebuah kota beserta yang akan berimbas secara tidak langsung bagi masyarakat luas.
Menjadi market leader perusahaan pengembang solusi smart city nasional
Dalam rangka pencapaian visi dan tujuan perusahaan, maka Gamatechno menjabarkan misi-misi perusahaan sebagai berikut :
Mengakomodasi kebutuhan, sumber daya, dan tujuan Universitas Gadjah Mada

Menciptakan masyarakat cerdas melalui produk-produk TI yang digunakan sehari-hari

Berpartisipasi aktif dalam komunitas global untuk membangun industri kreatif digital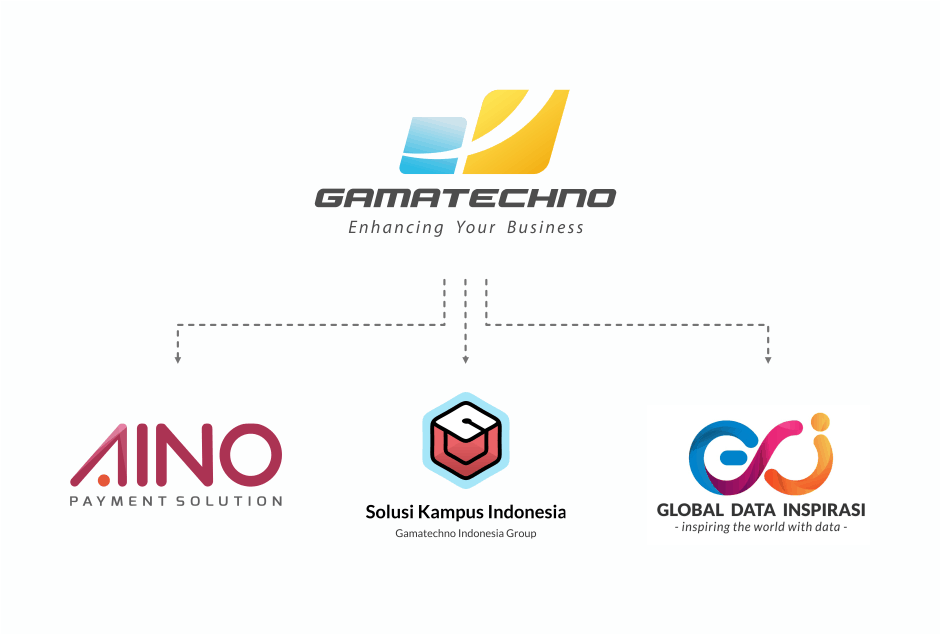 PT Gamatechno Indonesia merupakan perusahaan dibawah holding Gama Multi Group. PT Gama Multi Usaha Mandiri (Gama Multi) merupakan  perusahaan holding dan investasi yang dimiliki oleh Universitas Gadjah Mada.
Anak Perusahaan PT Gamatechno Indonesia:
PT Aino Indonesia (Est. 2012) : Payment Solution
PT Solusi Kampus Indonesia (Est. 2019): Higher Education System Solution
PT Global Data Inspirasi (Est. 2019): Big Data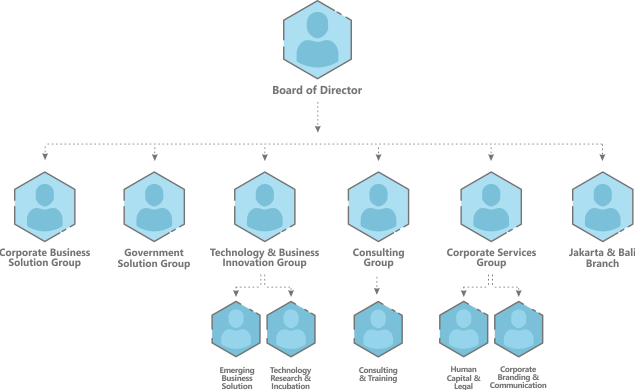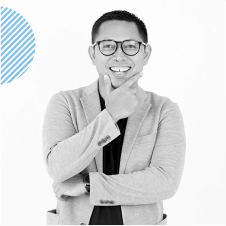 Muhammad Aditya A.N.
President Director
Adityo Hidayat St. Majo Kayo, CISA
Director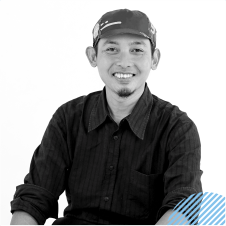 Nugroho Setio Wibowo
VP of Consulting Services Group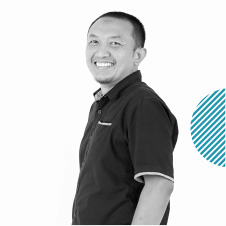 Novan Hartadi
VP of Technology Business Innovation Group
Taufik Suryawan Edyna
VP of Government Solution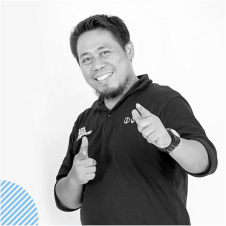 A. Toto Priyono
VP of Corporate Business Solution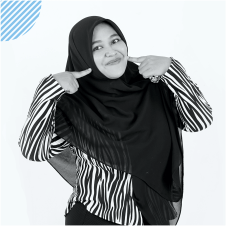 Reni Nurika Andayani
Finance General Manager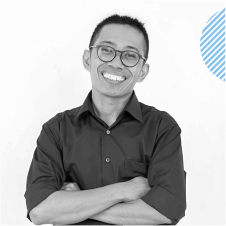 R. Sumarwan Ismunu
Corporate Services General Manager
Andri Kushendarto
Human Capital and Legal Sr Manager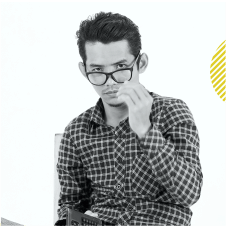 Danang Wicaksono Ardhi
Corporate Branding & Communication Manager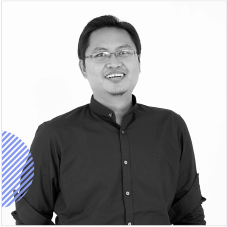 Nurianto Kama
Jakarta Branch Manager
Inovasi adalah budaya
Dari budaya kami memberikan produk dan layanan advanced technology yang tepat untuk pelanggan.
Pelanggan adalah mitra kerja kami
Untuk itu kami berkomitmen menjalin kerjasama penuh integritas dari awal dan seterusnya.
Bagi kami, puas tidak cukup
Bekerjasama dan menggunakan produk serta layanan kami haruslah menjadi sebuah pengalaman yang menyenangkan.
| | |
| --- | --- |
| Nama | PT Gamatechno Indonesia  |
| Alamat | Jalan Cik Di Tiro no. 34, Yogyakarta 55223, Indonesia |
| Bidang Usaha | Teknologi Informasi dan Komunikasi termasuk pengembangan perangkat lunak, perangkat keras, konsultasi, dan pelatihan di bidang TI |
| No.Telepon | +62-274-566161 |
| No.Faximile | +62-274-566160 |
| No.NPWP | 02.369.197.5-541.000 |
| Akta Pendirian | No. 1/Tgl 04-01-2005, Notaris Sumendro SH |
| Pengesahan | No. C-08796 HT.01.01.TH.2005 |
| HO | No. 503-0337/1234.GK/2005, Jasa TI dan Komunikasi |
| SIUP | 15/12-05/PB/V/2005, Perdagangan Barang dan Jasa |
| TDP | 120517201161 |
| INKINDO | A001 3471-1-120599, Bidang Telematika |
Company Profile
Download Gamatechno Company Profile