Monitor, Measure and Analyze all the Data you need with Media Analytics
Solusi Public Relation dalam membuat kebijakan untuk meningkatkan reputasi perusahaan
The most effective analytics tools
Getting more insight is one of the most important parts of a successful business and this report will help clear any questions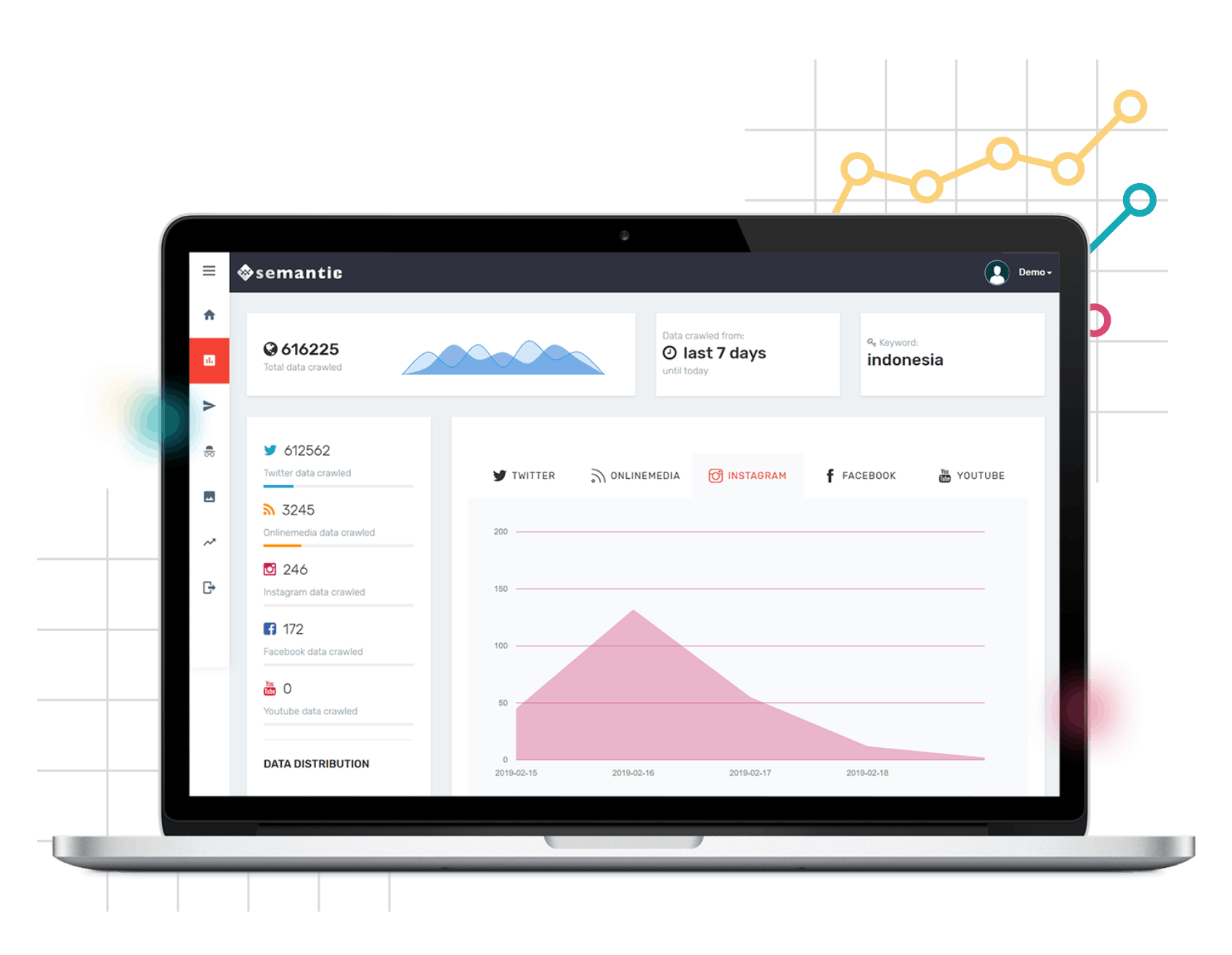 Utilize data to get behavior pattern, make campaign strategic and share to your audience.
Measure and analyze your staff performance, brand company's, learn how to get more brand reputation.
By using behavior analytics tools, you can do to increase employee efficiency at the office. Opening strategies to improve employee performance.
Monitor issue and media conversation. Identify who and what influences the conversation. Give quick response for public