Gamatechno builds Internet-of-Things service solution that is based on multi-sectoral smart city as your best partner to compete in industry 5.0
Gamatechno End-to-end IoT Solution
Gamatechno offers a comprehensive Internet-of-Things service solution, leveraging the principles of multi-sectoral smart city, making it your ideal partner to thrive in the era of Industry 5.0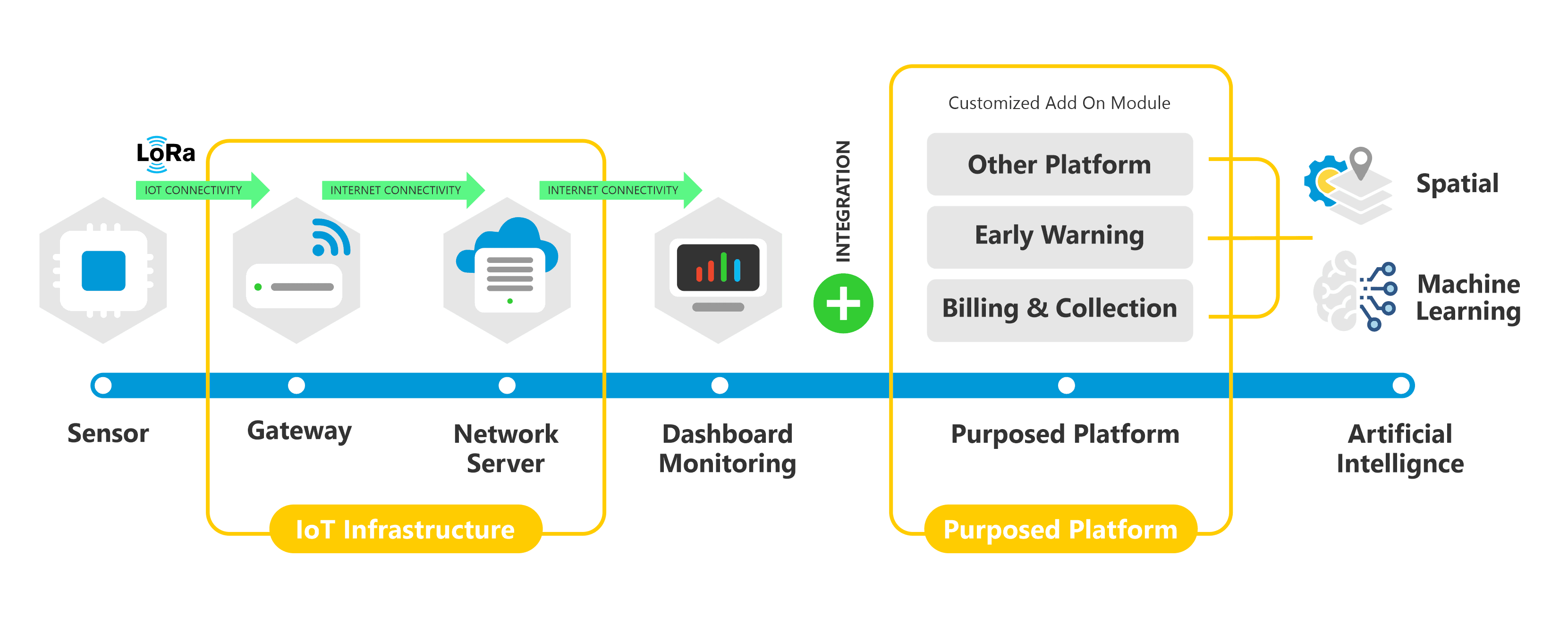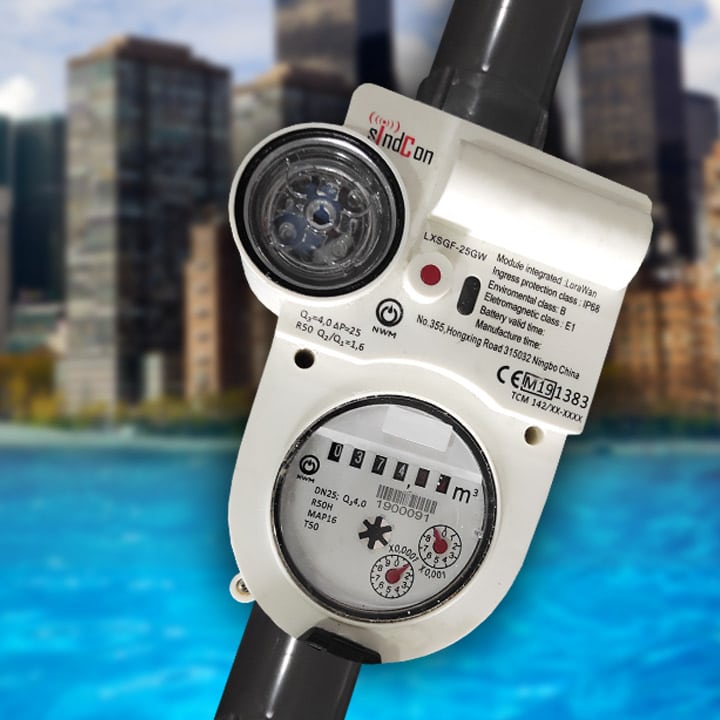 IoT-based Smart Water Meter with real time monitoring & predictive Maintenance for the management of water services for companies, industries or medium-large scale areas.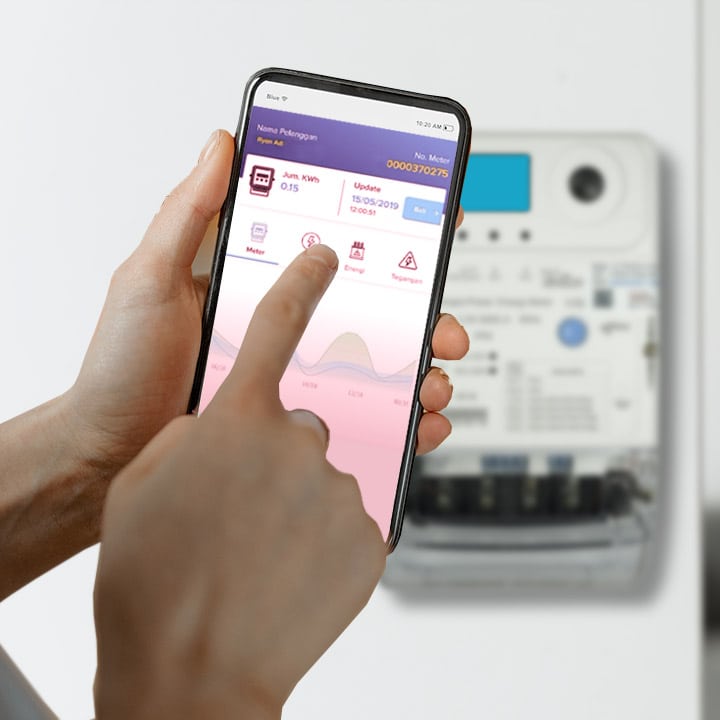 Smart Electric Meter is used as monitoring and control of smart energy consumption. For users, Smart Electric Meter can be used for large-scale data analysis to find data-based strategic decisions.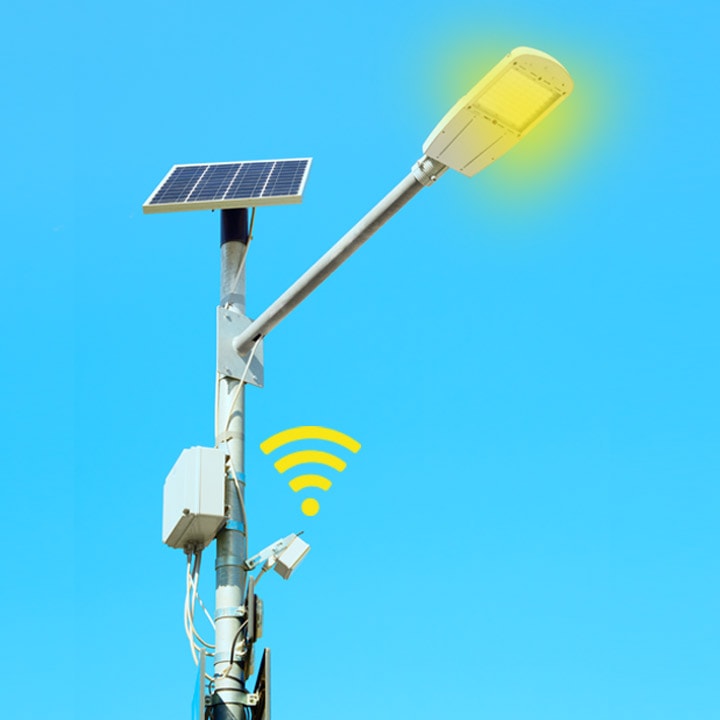 Smart Lighting operates street lighting autonomously using intelligent scheduling algorithms. LoRaWAN compatible and allows LED dimming to reduce energy consumption and increase longer periods of use.
IoT Technology is Applicable to Various Industries
Currently IoT technology is applicable to different industries. Not only to increase the operational efficiency of a company, IoT Technology also functions to provide convenience in how the business runs via automation, business asset management, expense control and more.
For example, big data can be used to support predictive analytics to cut maintenance costs. By monitoring asset condition in real time, a company can  oversee the asset performance and predict the damage potential accurately and avoid total malfunctions.
Big data that is attained via IoT technology will help business by giving the best service for company asset management, consumer satisfaction, new model income revenue, and preparation for more mature digital transformation.
[post-carousel id="241407"]