Manage, Track and Scale your Operations Team Communication Effectively
Digital Push to Talk Designed for Enterprise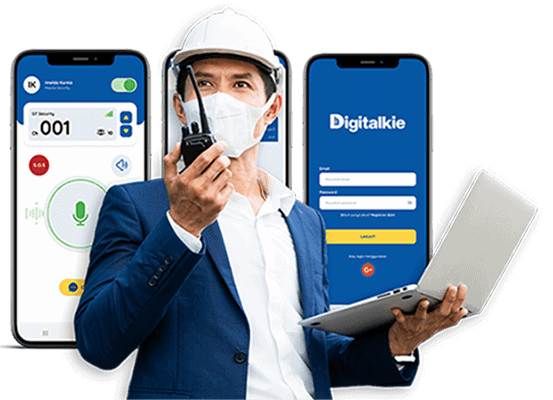 Problem of Conventional HT Radio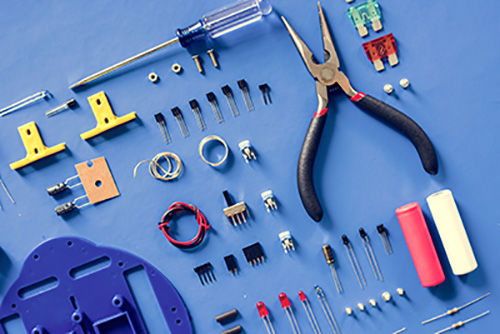 Investment Cost & Maintenance Device
When a company scales up, so is the need for devices. These items are relatively costly.
The annual legal fee and radio frequency spectrums in each device.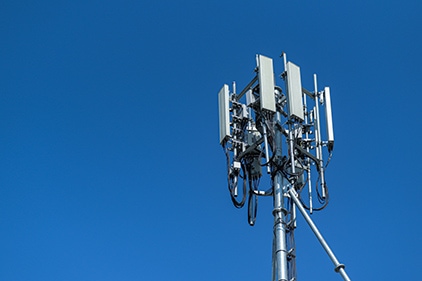 Frequency Registration Regulation Issue
The use of Conventional HT has to go through a long permit process to attain the frequency as required by the regulator.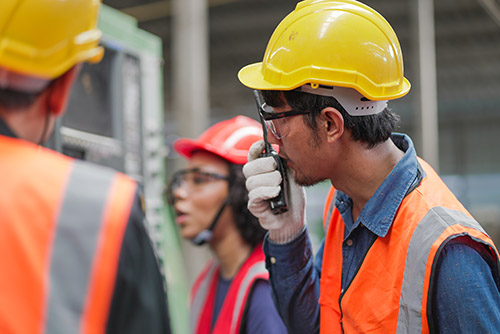 Team Member Management Difficulty
Problem in tracking the team position on fields.
No history or records of conversation and uncontrollable by the company.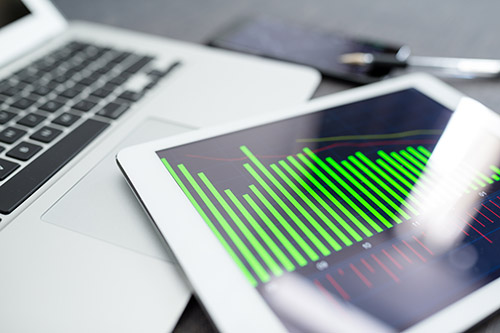 No analytic data and report
Conventional HT does not have a back office which can easily summarize related data and important statistics.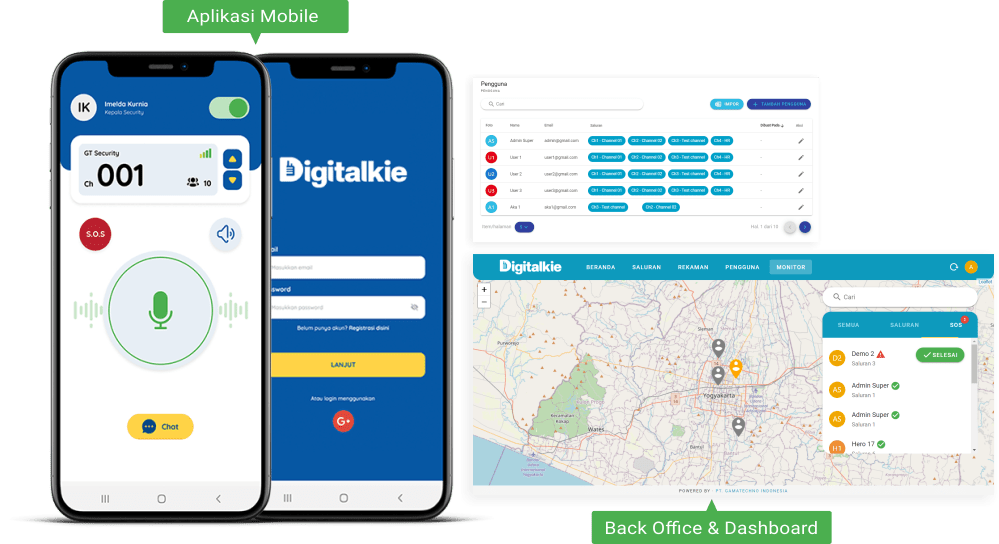 A digital push to talk application solution that can help manage field communication for the operational team in a more effective and efficient way.
Perbandingan Digitalkie dengan Radio HT Konvensional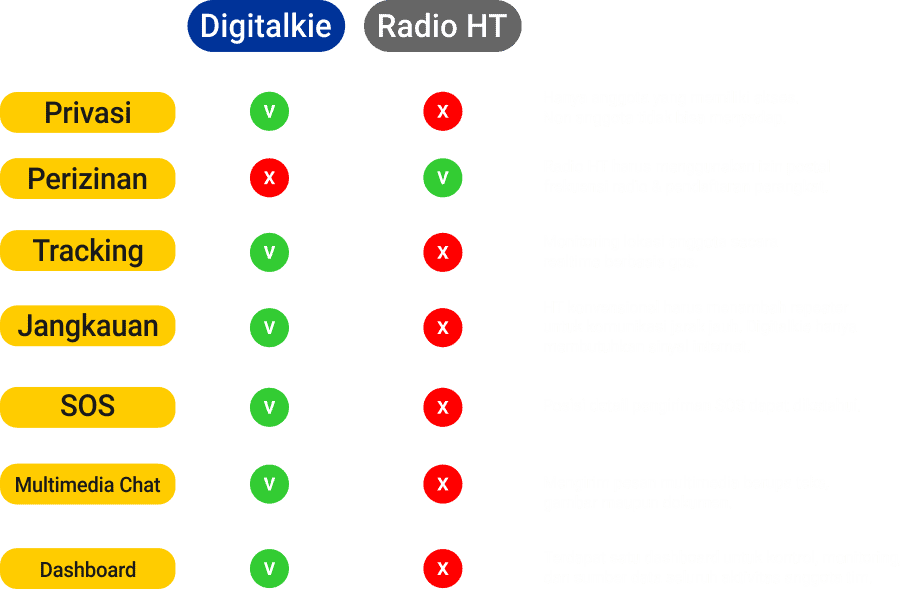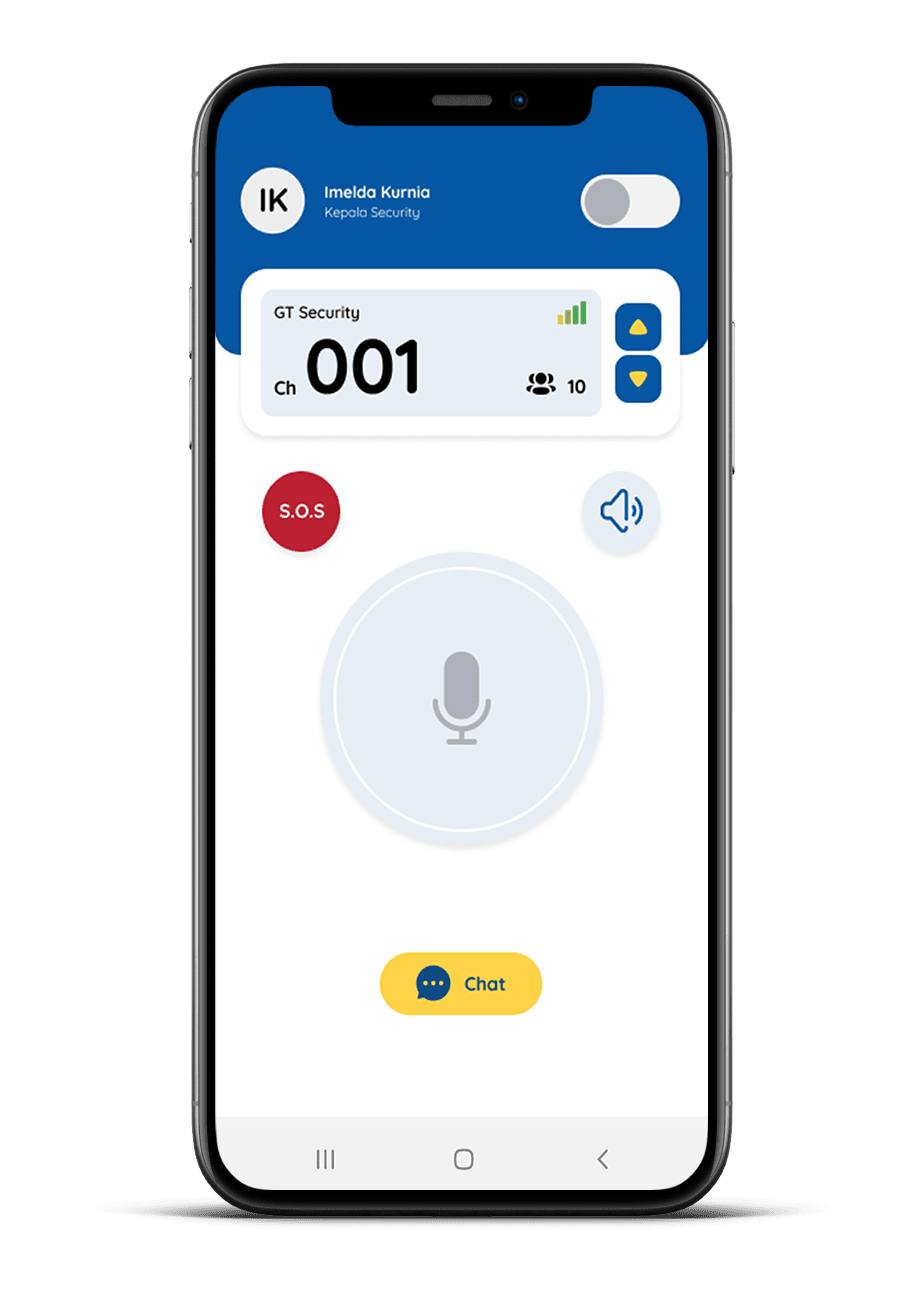 Realtime Push to Talk Communication
The main function is for voice communication in real time PTT via internet network in a fast, easy and simple way.
Channel Selection
Choose the required communication path via available channels made by the company operator by mobile application.
Text Message & Multimedia
Equipped with text chat and multimedia features such as pictures and other documents to ensure smooth communication and team coordination.
SoS Emergency Button
An important feature to send danger signals to all other team members and operators to get fast emergency response.
Running in Backround
The application can run in the background without having to open the application allowing voice messages of real time chats to work instantly.
Back Office & Dashboard Features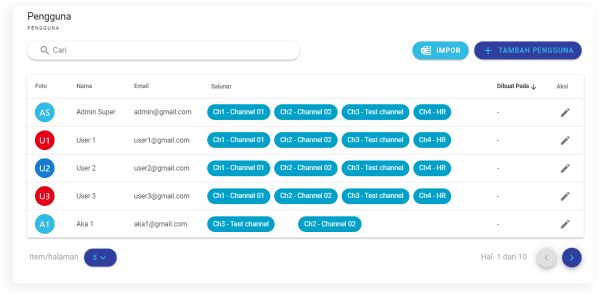 Company operators or admins can work on user settings through back office. Add or delete user access, edit channel, search to user data import.
Create Conversation Channels
Create conversation channels based on category, department or team within the company.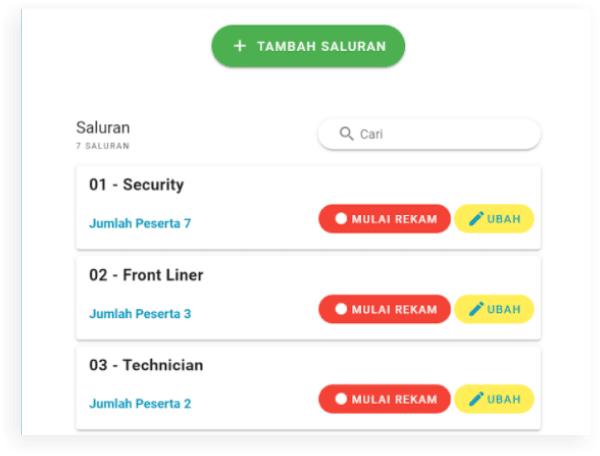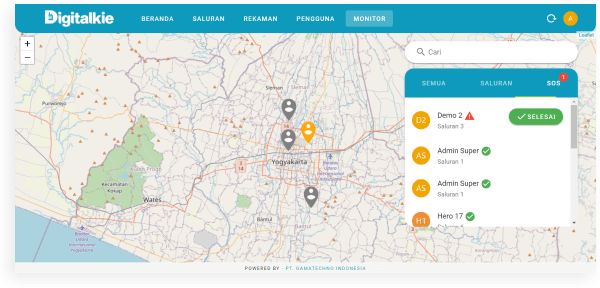 Team Member Coordinate Tracking
Digitalkie is equipped with GPS-based tracking which allows the operators to know the position of each team member listed in the conversation channels for easy field coordination.
Access all chat records stored through the back office. Supervise chats within teams, replay for reenactments of important events via voice records.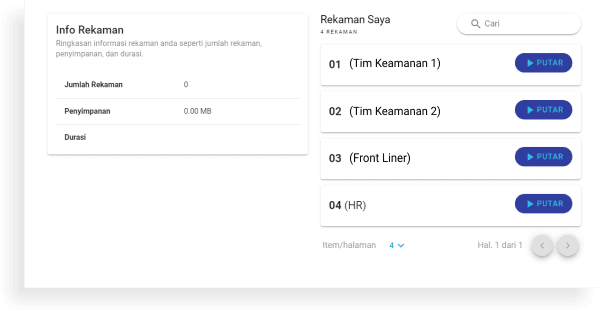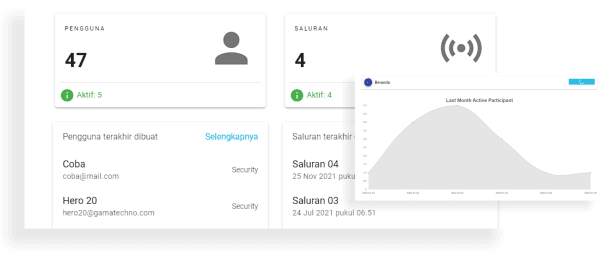 Team Member Statistic & History
Always monitor the statistics of member chat activities. Ensure all team members are ons standby and coordinated via application.  
Password to secure channels. Only certain members can access certain communication channels. 
Integrated with conventional HT radio devices or other existing applications in the company *coming soon