Remarks by the Director
Hello customers, investors, venture capitals, digital startups, Gamatechno is ready to collaborate as your partner in navigating all uncertainties during the disruptive era!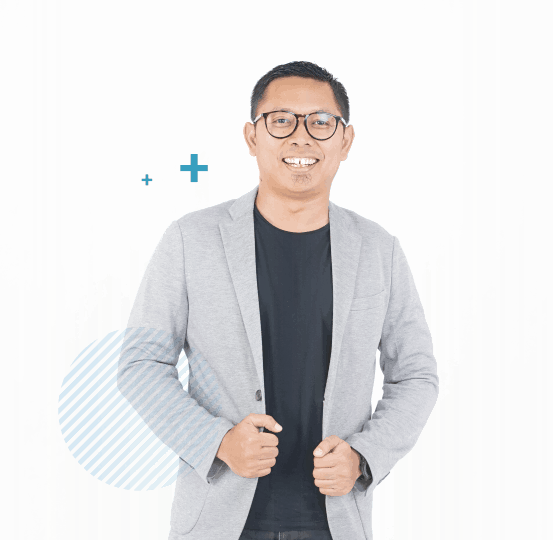 It isn't long that we're familiar with the term " disruptive era", a transformation of business ecosystems in the most absolute and massive way which replaces the previous order that's entirely different with the emerging technology. A lot of industries are far from ready and consequently stop their businesses due to the inability to compete with newer and more advanced models, rendering their previous conventional systems as irrelevant.
However, the Covid-19 pandemic has forced all businesses to embrace repeated "turbulences" with much more severe impacts than any other waves of business and global economic disruptions in the past.
Indeed, 2020 has been a surprising year with unprecedented events triggered by Covid-19 pandemic, the first in mankind history where technology took over in such a massive scale in an effort to save civilization, as well as making sure that we can stay connected and productive despite social restrictions.
Without diminishing the efforts in finding the elusive solution to put Covid-19 to a stop, one thing for sure is that the pandemic has demanded the role of information technology in a way that's more massive than ever. This applies to all aspects of life, including education, healthcare, commercial, business, trades, governmental sectors and more.
To answer the challenge, Gamatechno which has been focusing on the development of various SmartCity platforms has been committed to participate and provide more solutions to help face and solve the pandemic situations- specifically in regards to its expertise and competence in tech & application platform development.
Gamatechno has categorized these solutions which are further developed into 3 main applications:
Application dedicated to minimize the spread of Covid-19 pandemic.
Application to maintain/strengthen business productivity during social restrictions due to the pandemic.
Application designed to increase the resource efficiency within a company or organization for extra competitive edge and long term business innovations.
With the solutions presented above, Gamatechno not only commits to ensuring the end of pandemic but also the activity recovery of all business entities, government sectors and general economic conditions.
Other than solutions in the form of platform & application, Gamatechno also provides consultation services and technology implementation planning to companies and government institutions for the sake of efficiency and targeted implementation.
Gamatechno welcomes collaboration and cooperation with all parties in implementing the developed platform and application solutions, as well as the growth of more innovative ideas to achieve even more working solutions .
Lastly, we will continue to have faith & to pray for strength during these difficult times. May the pandemic end so that all activities may resume as normal and the way it was.
In the spirit of optimism, together we can do it!